The city of Española is facing a new lawsuit for an August 2017 incident where former Española Police Department officer Eric Gallant allegedly broke the arm of Jason Martinez, during an arrest over a possession charge.
Gallant was deputy chief when he arrested Jason Martinez, in Española in the Wal-Mart parking lot, near Wendy's, according to a previous Rio Grande SUN story.
Martinez was with a friend in the parking lot talking when Gallant and now-former chief Matthew Vigil approached them. That is when Martinez got back into the vehicle, Attorney Sheri Raphaelson wrote in the complaint.
"Gallant reached into the vehicle towards the Plaintiff in an angry and aggressive manner as if he was going to batter the Plaintiff," she wrote. "In grabbing and pulling on the Plaintiff's right arm, Defendant Gallant used such an extreme amount of force that he broke the bone."
Gallant's version of events as detailed in a statement of probable cause differs. He wrote that he told Martinez not to get into the vehicle.
"I also yelled for both of them to stop and not get in the vehicle," Gallant wrote.
Martinez got back into the vehicle, both Raphaelson and Gallant wrote.
"I continually told him to exit the vehicle as I assisted him out by grabbing his right arm," Gallant wrote.
Raphaelson wrote that when Gallant pulled Martinez out of the vehicle, he broke his arm.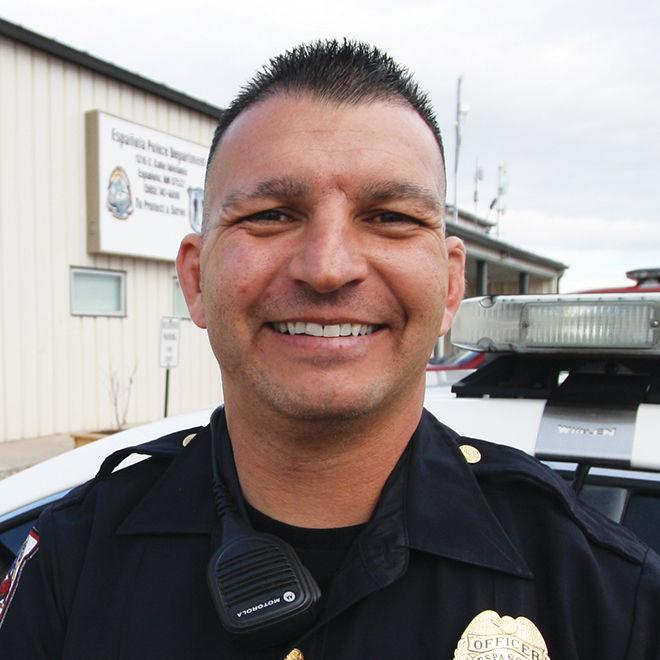 Standing outside the vehicle, Gallant wrote that he told Martinez to show his hands, and that instead Martinez put his hands in his pockets, and the move made him feel "uncomfortable and unsafe."
Gallant then said he used a "front trip" and "bent arm bar" to take Martinez to the ground, where he placed him in handcuffs.
The suit alleges the city government was negligent in its hiring and supervision of Gallant, and alleges Gallant assaulted and battered Martinez.
"Arresting someone should never involve breaking their arm," Raphaelson said in a July 26 interview.
When asked about the suit July 26, Gallant referred back to his report and declined further comment.
His initial report and criminal complaint charged resisting, evading or obstructing an officer, possession of less than one ounce of marijuana, and possession of a controlled substance.
Martinez pleaded guilty to resisting arrest, a misdemeanor. Gallant dismissed the other charges.
Court documents show that Martinez signed a plea agreement in January 2018, where he agreed to spend 60 days in jail.
When asked why he offered Martinez a plea agreement, Gallant said he believed in "working with people."
Gallant said he retired from the Department in August 2018.