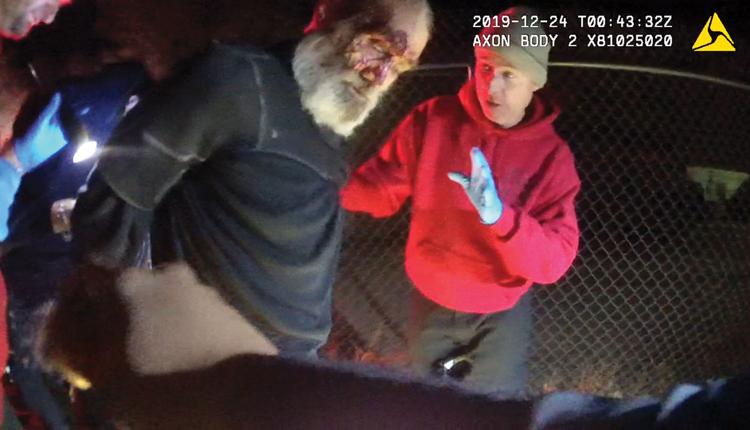 A 62-year-old retired Navy SEAL was left with two broken ribs, a punctured lung, a cut to his face and a taser wound on his chest after his arrest by Española Police Department officers outside his home last month.
"That guy was strong as f---," Officer Gabriel Wadt said as EMTs treated a detained Isodorio Padilla yards away.
"Knees to the back, couldn't break him bro," responded Officer Derrick Valdez, five minutes after he and Wadt told Isodorio Padilla they had not kicked him in the preceding brawl.
Immediately upon hearing Valdez's comment, Sgt. Cody Martinez reached over and turned off Wadt's lapel camera.
Police reports state Isodorio Padilla and his brother, John Padilla, were both medically cleared the night of Dec. 23 and taken to the Rio Arriba County Detention Center without incident. Isodorio Padilla's medical records show he actually remained in Española Hospital and was released on Christmas.
The brothers' neighbor called police Dec. 23 to report that a dispute over wood had escalated that day when Isodorio Padilla made threats on the man's life and that of his family—which the brothers deny.
Lapel footage, available on the Rio Grande SUN website and YouTube page, shows officers speaking to the neighbor then approach the brothers' gate where John Padilla was standing on the other side to discuss the matter with him and ask his name. He and Valdez immediately begin to argue, neither willing to tell the other their name. Martinez offers his name and tries to step in, but John Padilla insists on speaking to Valdez.
As Isodorio Padilla arrives outside the gate, the brothers get into separate arguments with officers, with Isodorio Padilla saying he was yelling because he did not have his hearing aids.
Martinez wrote in his report that he told John Padilla if he continued to be aggressive, he would open the gate and take him to jail. Footage shows John Padilla respond "I'll crack your f------ face," and Martinez immediately rushes and shakes the gate.
Though officers claim in the video and Valdez's written report that Isodorio Padilla attacked Martinez, video shows him grab the gate from the outside to hold it closed as John holds it from the inside.
Valdez and Wadt wrench Isodorio Padilla from the gate and struggle with him on the ground. Details of the fight are obscured by low light and low-quality footage, but Isodorio Padilla can be heard screaming repeatedly that he is hurt and that he does not have to give them his hands.
Eventually, with each officer holding one of the man's arms out, they tell him to roll over or be tased, as he lay still on his back yelling that he cannot move because he is hurt.
Meanwhile, off camera, John Padilla ran back into their home and was arrested at gunpoint by Martinez and Officer Ladislas Szabo when he came back out. Martinez wrote that John Padilla had said he was going to go get a gun, while John Padilla maintained in an interview that he actually said he was going to put away his dog because one of the brothers' several mastiffs ran outside and he was afraid the police would shoot it. Officers did not find a gun on John Padilla when he came back out of the house and a dog was visible in the yard as officers led him away.
Footage shows Isodorio Padilla, now handcuffed in the front and clinging to the gate, threaten the officers.
"Get out of my place," he said. "I'm gonna shoot both of you, all of you."
Wadt touches his taser to Isodorio Padilla, drive stunning him. Officers allow him to close the gate to lock it before leaving and they walk in front of it, but he slams the gate into Wadt and Valdez, later saying he was worried about his dogs escaping. Valdez shoots him with his taser and Isodorio Padilla falls to the ground.
Officers then cuff Isodorio Padilla behind his back without significant incident and he receives preliminary treatment from medics and is transported to Española Hospital.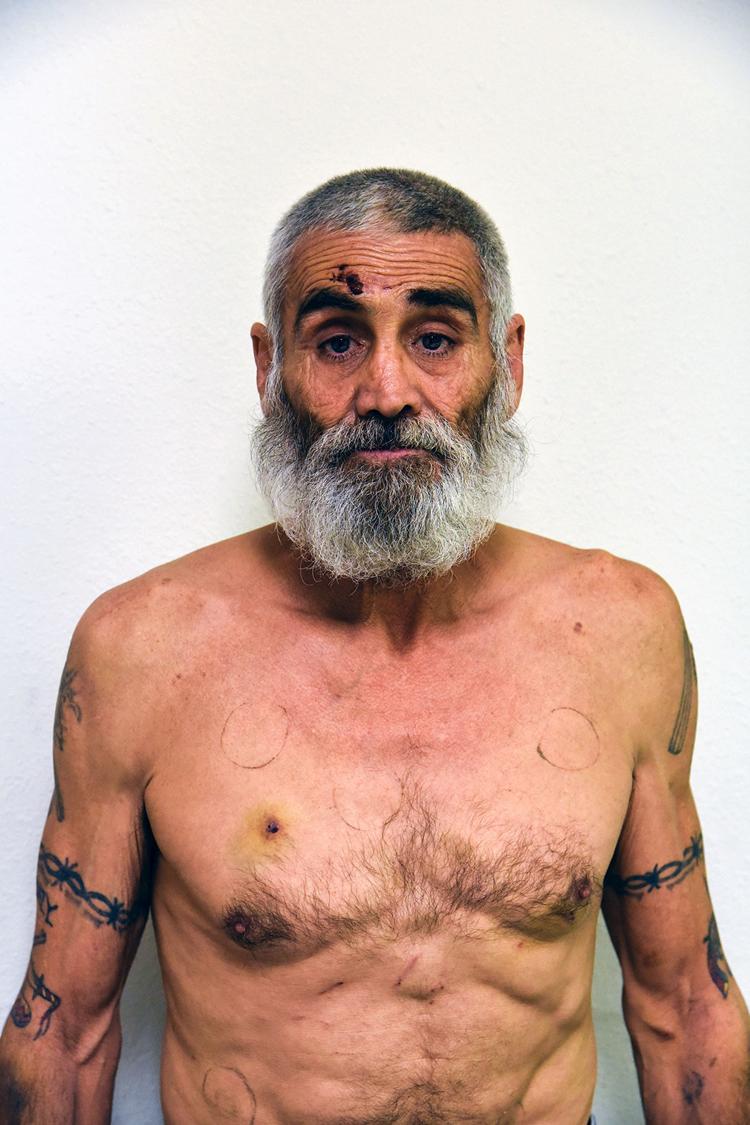 The Department filed criminal complaints against both brothers, but charges have only been pursued against John Padilla, who was released from the Rio Arriba County Detention Center Dec. 26. Due to his hospitalization instead of detention, Isodorio Padilla's criminal complaint was reportedly sent to the First Judicial District Attorney's Office rather than pursuing the charges in Española Municipal Court like John Padilla.
John Padilla currently faces a Feb. 4 trial on charges of concealing identity, refusing to obey officers, and two charges of both resisting officers and assault on a peace officer.
John Padilla's defense lawyer Todd Bullion said he will likely file to push back the trial date, unless he is able to interview all potential witnesses in time. 
He said a tort claim for damages will probably be filed with the city of Española over Isodorio's injuries.
"They knew that (Isodorio Padilla) had some things going on, and what they were there for initially was a dispute about wood between neighbors," he said. "Even in an issue where there is an officer safety concern, they have to act reasonably and that clearly didn't happen here."
Española Police Chief Roger Jimenez said knee strikes are in line with Department policy and law enforcement academy training, and that the officers' use of force was justified. He said regardless of mental health issues, officers have to take threats seriously.
"I know there's always, 'Well he has post traumatic stress disorder' or 'Oh he's schizophrenic,' but people kill people, that's just the facts," he said. "It's unfortunate that he did get injured, but I really feel that this could have been avoided with their actions and not with our officers."
Isodorio Padilla said his actions that night came from symptoms of PTSD from his time in the armed forces, as well as fear for his brother and his dogs, to whom he refers exclusively as his kids.
"They were going to hurt my family," he said. "They were going to hurt my brother."
He said he is going to have surgery for a hernia he believes was caused by the December incident and that his PTSD is much worse.
"I can't sleep," he said through tears, "I'm worried about them coming back."
Wadt came under fire in recent weeks over an October incident in which he slammed a cuffed man to the ground and berated him in a profane rant.