Margaret Lopez approached the podium at the beginning of the Española School Board's July 17 meeting, a stack of loose papers in her hands.
She paused, took a deep breath and looked out at the five Board members sitting in front of her. She then spoke about an incident at Española Valley High School where a Rio Arriba County Sheriff's Deputy tased a student with special needs — three times.
"I have a daughter with special needs," she said, whose daughter is a junior at the High School. "I'm here to talk about the tasing incident and how it has affected my daughter."
She then began reading a five-page, handwritten letter her daughter wrote to the Board, admonishing the Española School District for the incident and how her academic life has changed since it occurred.
"I go to sleep scared, I wake up crying and all I could think (about was) that could have been me," Lopez said, reading her daughter's letter.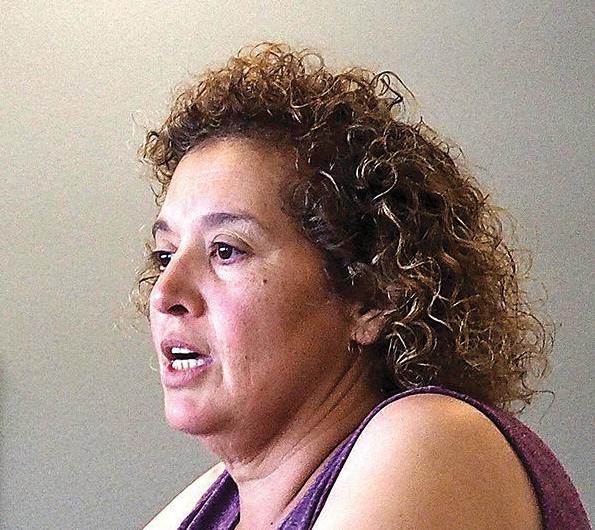 The daughter also wrote that she feels the District officials do not have the resources and training necessary to interact with students with special needs.
"I feel you guys don't have the right training," the daughter wrote. "There's a lot of times I can't go to class, because we don't have enough aides in my classroom."
On those days when she cannot go to class, she has to do her schoolwork from home. However, she said the incident has made her afraid to go back to school at all.
"If it was up to me, I would like to quit school, because I don't feel safe," she wrote.
Board members nodded their heads in silence. Lopez then put down her papers, visibly emotional.
"I need you guys to understand, kids with special needs, they don't forget," she said. "She just wants to make sure there's stuff in place, and I need to make sure."
Following the negative attention on the District due to the tasing incident, the Board requested the New Mexico Office of the Attorney General to appear at the meeting.
Chief Deputy Attorney General Tania Maestas told the Board that the Office will offer a variety of trainings in the schools and the entire community.
"We can work not only with students, but also teachers to make sure this type of thing doesn't happen again," Maestas said, referring to the tasing. "We'd like to come directly onto campuses."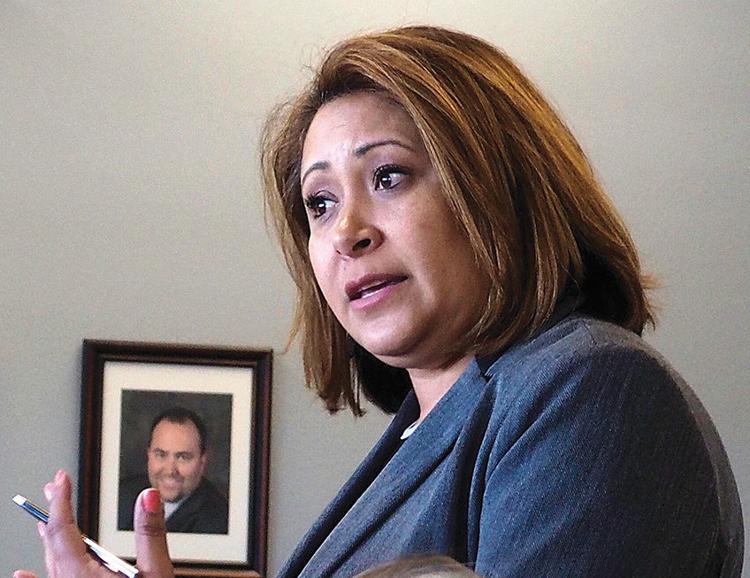 She said the trainings would include discussions on civil rights, sensitivity and special education.
Attorney General Hector Balderas was unable to attend to the meeting, but Maestas said he would be appear at some of the trainings.
Superintendent Bobbie Gutierrez said the incident highlighted how much training and education District officials need.
"It was just so eye-opening to know what we didn't know," she said.
Newly-hired Safety and Security Manager Donald Lopez, no relation, said his main goal is to train security guards and school administration, as well as hiring a new school resource officer.
Part of selecting a new officer to patrol the schools includes drafting a new memorandum of understanding.
The previous memorandum between the District and the Sheriff's Office included trainings officers were required to take but included no system for ensuring they completed their training.
The deputy who tased the student, Jeremy Barnes, had not completed any of the mental health trainings required by the memorandum, according to a previous Rio Grande SUN story.
He said he will ensure officers and security guards are trained in crisis intervention, special education and deescalation before they begin working on school campuses.
During the meeting and in a subsequent interview, Donald Lopez highlighted many of the other areas he said need to be addressed to make schools safer.
Having previously worked for the Albuquerque Police Department's narcotics division and the federal Drug Enforcement Agency, he believes narcotics are one of the more pressing issues facing Española schools.
"Every school district has a narcotics issue, and I think my experience would benefit in preventing and deterring narcotics," he said.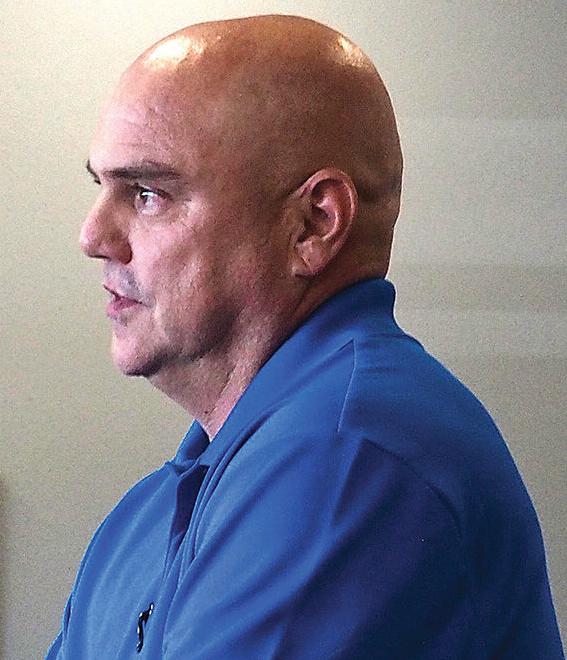 He said he and Gutierrez have discussed bringing a K9 unit onto campus, where a dog would search public spaces for any illegal substances. Federal courts have ruled drug-sniffing dogs can not search an individual student's person, unless officers have probable cause specific to that student.
"I'd really be interested in facilitating that and getting a narcotics officer assigned to our school," Donald Lopez said.
He estimated a dog and handler would cost around $10,000. He is currently looking to see if the District can receive a grant to fund the purchase.
As far as students learning how to interact with a police dog, Donald Lopez recalled when he was a student at the High School. He said the police officer would come into the classroom with the dog and inform students to remain completely still in their seats while the dog searched the room.
"We would just sit there, really scared," he said.
Lopez also told Board members he was a member of the New Mexico Gang Task Force, which provides training and access to a database of potential gang members.
He said he might try to use the database to identify any potential gang members among the student population but would have to check the legality first.
One of Donald Lopez's other goals as head of security is to bring more officers in schools.
"The school environment has become violent," he said.
He said he does not yet have any statistics on how much violent crime is committed on District campuses, nor does he have any statistics that having more officers on campus makes a school safer.
Critics, such as the American Civil Liberties Union, say that having police officers on school campuses leads to students being criminalized for traditionally non-criminal behavior.
When asked why he wants more officers on campus, Donald Lopez said they could be a good resource for students considering a career in law enforcement.