Pojoaque Pueblo is operating a self-quarantine and isolation site for COVID-19 patients at the Hilton Santa Fe Buffalo Thunder in Pojoaque for tribal members of seven tribes throughout the state including members of the Navajo Nation, according to Pojoaque Pueblo Gov. Joseph Talachy. 
Talachy said the facility is available for any tribal members in the state whether they are COVID positive or negative.
"We work closely with the (New Mexico) Department of Health at the state emergency operations center," Santa Clara Emergency Manager Regis Chavarria said. "We work closely with the Pueblos who are referring these folks. So, these folks are either positive from test results that they've already taken or they are pending their results."
Chavarria said it is not a hospital or a medical facility, only a quarantine isolation facility. He said they cannot take people with underlying health conditions. He said they are only taking "low-risk" patients. 
He said once tribal members are referred to the facility, they are checked in and processed. Those who are positive and not suffering from serious symptoms or are asymptomatic, stay and do self-care away from other people. Although there are health care providers helping patients, Chavarria stressed they are not a medical facility. If patients begin to develop symptoms, they are transferred out. 
Pojoaque Pueblo Tribal Police Chief Freddie Trujillo said his officers are stationed at the entrance of Buffalo Thunder 24 hours a day. Police take temperatures of people and only allow essential workers and contractors access to the facility. Family, friends and visitors are not allowed to visit patients, he said.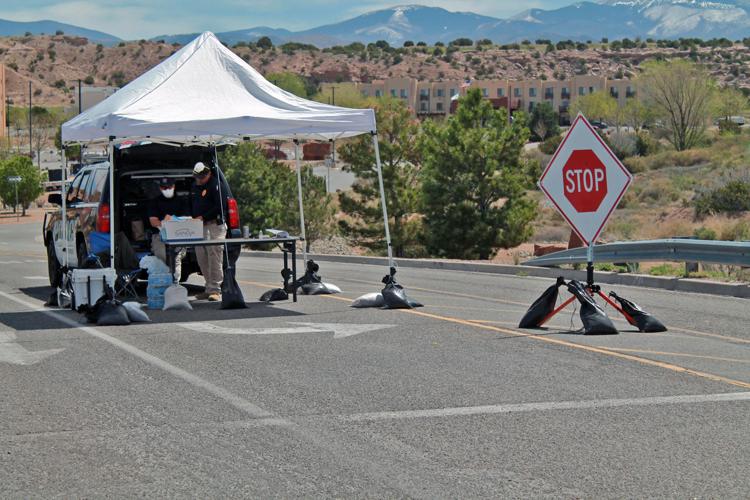 Trujillo also said Pojoaque Police are also stationed around the clock near Cities of Gold monitoring the traffic onto the Pueblo. They only allow people who live there access.
"I think this is one of the reasons we have zero cases in the Pueblo of Pojoaque because we have taken such a proactive approach," Trujillo.
The virus is nothing to mess around with, he said. It has to be an aggressive, strong approach, Trujillo said.
At the peak, Pojoaque Police Captain Nathan Barton said the facility saw 52 people. As of April 30, there are currently 42 people housed and they were expecting another 12 later that same day, he said.
"Some days we drive home with tears in our eyes," Barton said. "We have put a lot of heart and soul into this."
On April 25 and April 26, Talachy said a testing site was set up where 620 people were tested. They anticipate doing another round of testing soon, he said.
"It was a phenomenal turnout," Trujillo said. "And I think it was great because it helped put a lot of minds in the community at ease."
Talachy said he was happy with the successful turnout.
"We tested everyone," Talachy said. "We started off with our essential personnel to make sure our people were healthy enough to take care of other people. Then we invited the rest of the community."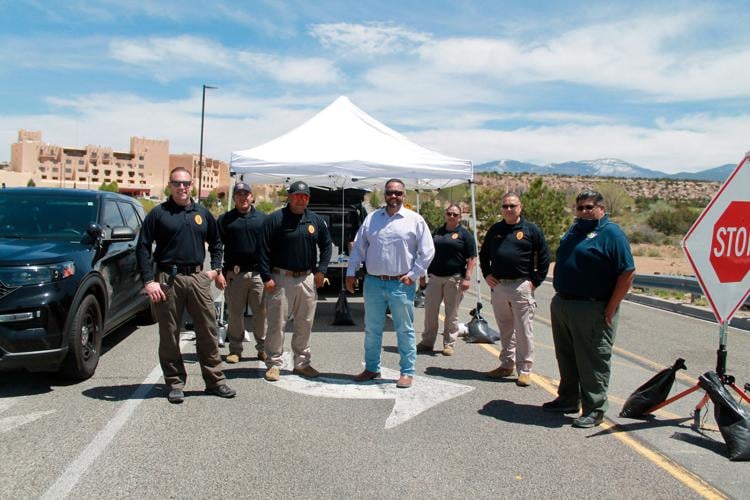 Talachy said every Monday he has a Zoom meeting with his tribal members to keep his people informed.
He wants to see people continue to stay at home. He said they issued masks to all tribal members and to all people working in their stores. He said people have been using their masks and gloves.
He wanted to say thank you for all the people working at the stores and at the gas stations.
"These are unsung heroes," Talachy said. "He said, without them, we wouldn't be where we are today."
He said Pojoaque.org is a good resource to keep people educated and up-to-date with information.