The 2008 cold case murder of a Truchas man will finally go to trial after alleged Syndicato de Nuevo Mexico (SNM) prison gang member Jody Rufino Martinez was indicted for the killing last month.
34-year-old David Romero was found dead with a stab wound to the neck in the Santa Cruz river in Chimayó on Dec. 5, 2008. The third federal indictment of Martinez in a racketeering case alleged he committed the murder because Romero failed to deliver drugs to an SNM member. Because the case is federal, Martinez could face the death penalty.
He has been charged with murder in aid of racketeering, witness tampering, racketeering conspiracy, and possessing a firearm as a felon. The 40-year-old Truchas man is set for trial April 14.
U.S. Attorney's Office prosecutors allege Martinez joined the gang—which formed in the wake of the deadly 1980 Penitentiary of New Mexico riot—while incarcerated in Milan in 1998.
Martinez's prolific criminal history includes multiple batteries, robbery, drug offenses, the nonfatal alleged shooting of Donald Salazar in October 2018, and alleged intimidation of multiple witnesses in relation to the shooting case.
Federal prosecutors claim Martinez's then-girlfriend, Rio Arriba County Adult Detention Center guard Santana Bustamante, arranged for other inmates to jump Salazar by providing them paperwork on his supposed cooperation with investigators.
Romero left behind four children. His family said in a written statement that he worked as a journeyman carpenter and was close to completing a radiology degree at the time of his death. They wrote that he refereed youth basketball teams and loved hunting and fishing with family members.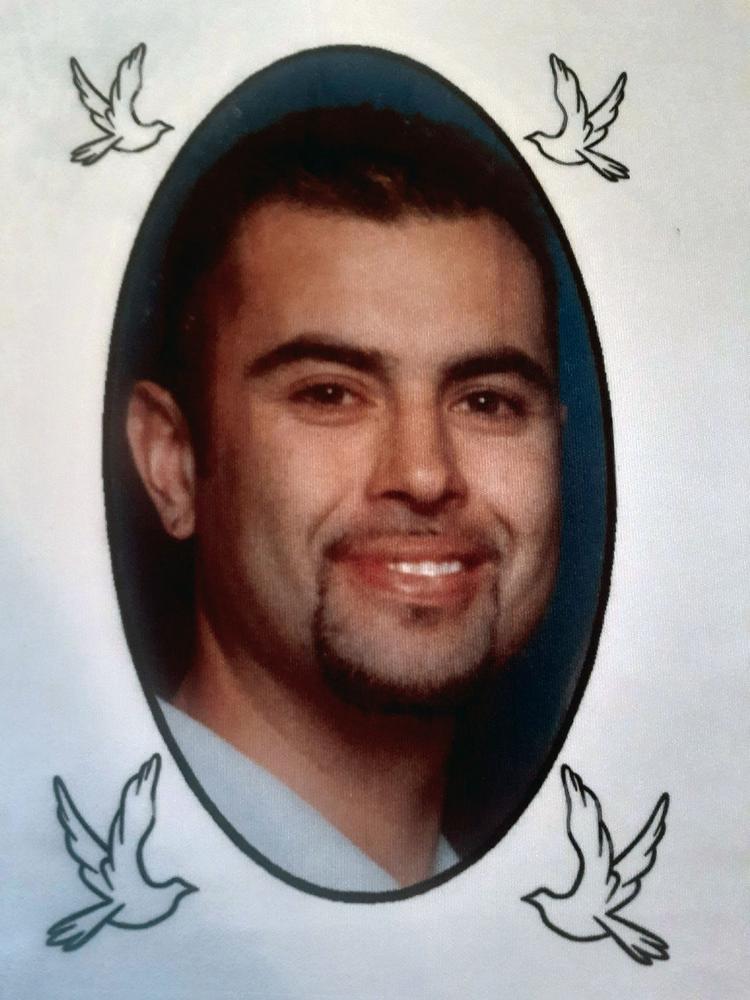 "David Romero is greatly missed by his loving family, his parents, brother, children and grandchildren," they wrote. "We the Romero family would like to thank all (who) have helped solve David's cold case. We can never thank you enough."
State Police Sgt. Chris Valdez said in 2010 that Rudy Salazar admitted to participating in the murder, but the District Attorney's Office never approved a search warrant, saying Rudy Salazar's alleged statements did not sufficiently implicate him in the murder itself, though he was implicated in events in the aftermath.
Federal prosecutors unsuccessfully attempted to move Martinez's upcoming trial to Las Cruces, in part to avoid media attention, while Martinez's defense fought to keep it in Albuquerque, the nearest U.S. District Court to Rio Arriba.
Prosecutors argued in a filing that additional housing facilities for expected "numerous incarcerated witnesses" and fewer SNM members in Las Cruces would better ensure the safety of those called to testify, noting that witness intimidation already allegedly occurred in the case.
They wrote that press coverage is more prevalent in Northern New Mexico and the case has already received media attention, so moving the trial south would isolate Martinez and jurors from journalists.
On Jan. 28, 2020, Martinez picked up new charges of assault and battery on a peace officer after allegedly spitting in a jail guard's face during an argument.