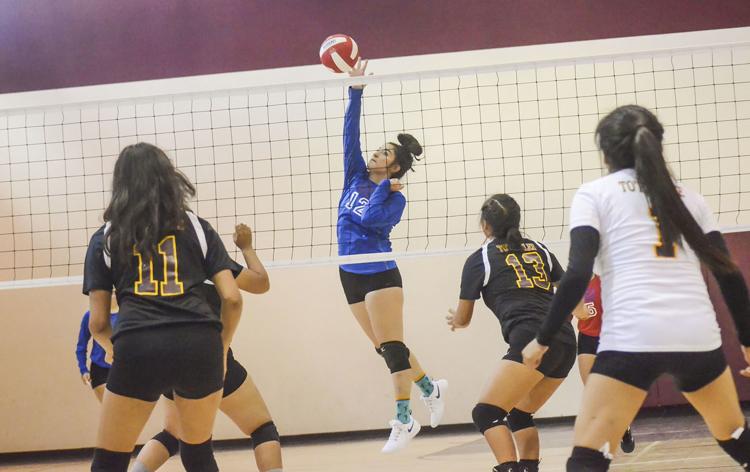 A long, demanding and grueling week to start the season ended on a positive note for the McCurdy Charter School volleyball team.
The Lady Bobcats stumbled to an 0-2 start to the season after losses to Questa High School and Escalante High School on Aug. 27 and 29, but they battled their way through the week and finished runner-up at the seventh annual Santa Fe Waldorf Tournament at Christian Life Gymnasium in Santa Fe on Aug. 30 and 31.
No. 1 seed Monte Del Sol Charter School defeated No. 2 McCurdy 3-2 (25-18, 18-25, 20-25, 28-26, 15-11) in the tournament championship match.
"They fought through the pain and the tiredness," McCurdy head coach Christian Lopez said. "A lot of them were sore yesterday from the week we had, and I think that was the one thing aided against us in the championship. We got a little complacent when we got ahead, and Monte Del Sol took advantage of that, but they're well coached by Chela (Butler), but we fought well against a good coach and she was worried at times, so that makes me feel good that we can shake up a team like that."
The Lady Dragons and the Lady Bobcats (1-3) split two matches the prior day in pool play. McCurdy first defeated To'hajiilee High School 3-2 (25-17, 17-25, 25-23, 12-25, 15-12) in the semifinal on Aug. 31 to advance to the championship.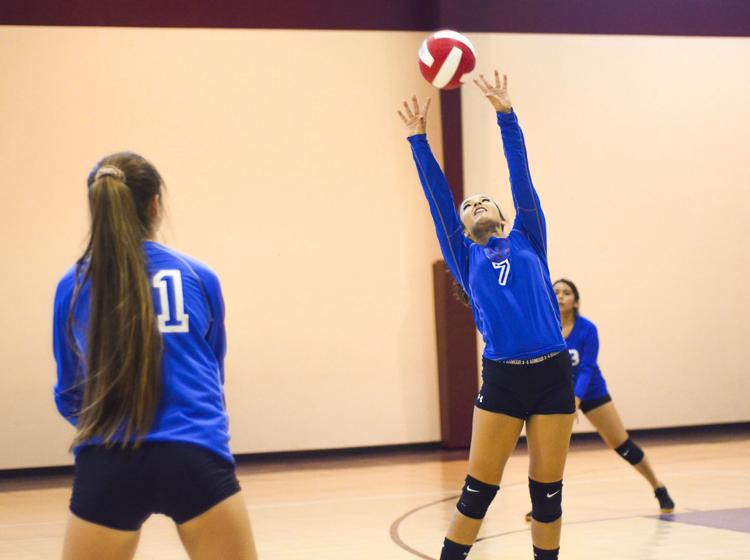 "They were tired and we had gone to eat a really good lunch after the To'hajiilee match, and I thought it would weigh them down," Lopez said. "But these girls played awesome right after they ate and they pulled it together. Monte just outlasted us in the end."
Overall, McCurdy went 4-2 in pool play sets in three two-set matches against Monte Del Sol, To'hajiilee and the hosts from Santa Fe Waldorf. They also battled through the weekend without Devyn Cordova, who was away from the team on a family vacation.
Hitters who stepped up included Erika Loera-Avila, Avenecia Maestas, Heavenly Arellano among others. They all benefitted from the offense facilitated by the solid setting from Olivia Cantrell.
The pool play day also featured, at times, successful serving performances from Gracie Valencia, Sierra Waters and Cantrell.
"They're physically ready to play and they're playing together as a team," Lopez said. "Now, we need to fix some mental mistakes they're making; serves into the net, covering gaps and little things like that."                  
Lopez said he was more than satisfied how the team performed without Cordova.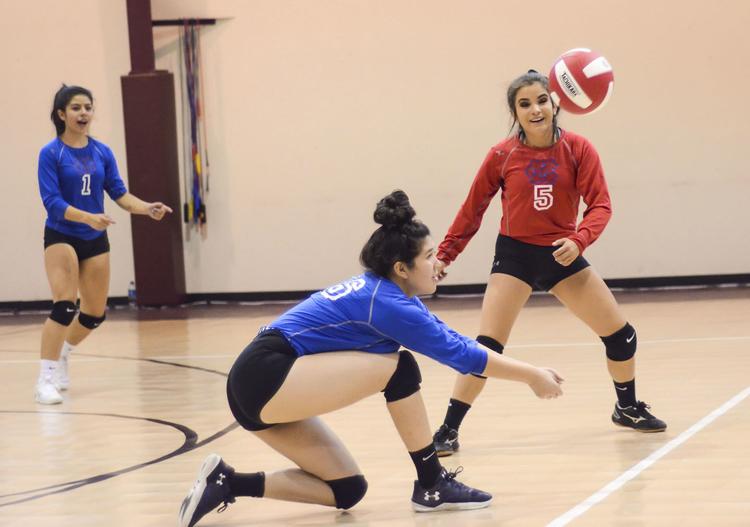 "We more than compensated for the loss," he said. "That tells me the girls can still play together without a key factor in there and they can come together and still perform; that's good to know."
After the busy first week of the season, McCurdy had a chance to get some valuable and much-needed rest. They retake the court Thursday (9/5) when they travel to Questa for a rematch before another road contest Saturday at Coronado High School.