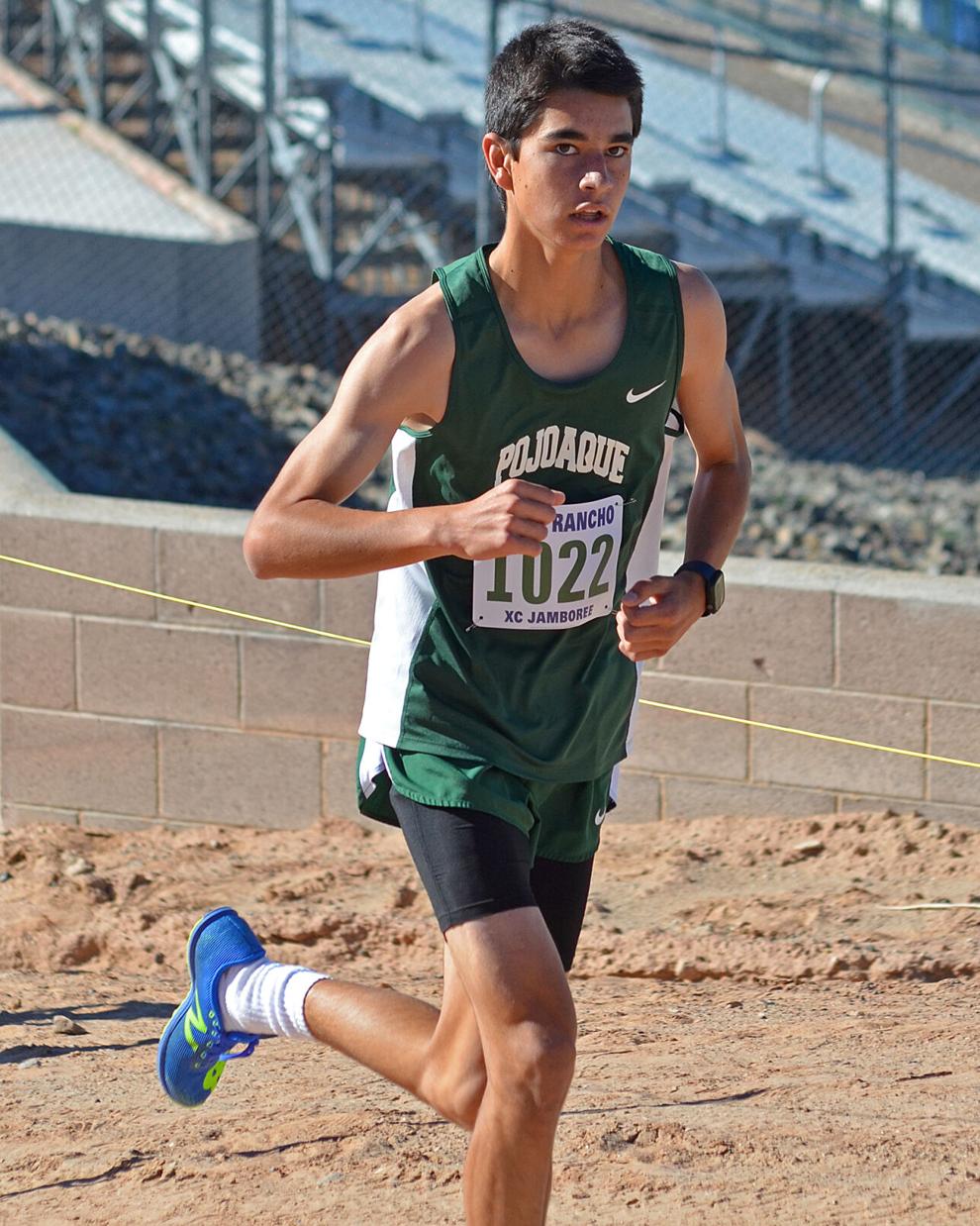 At the start of the year, Pojoaque Valley's cross country team was wondering how they would replace the seniors from last year's team.
But they have had no trouble at all in that respect, with an eighth-grader stepping up to be the team's top runner and the team 
The Elks won first place in the boys varsity race among medium-size schools at the Sept. 17 Rio Rancho Jamboree, facing off with hundreds of runners at one of the state's toughest courses.
"To me, it just shows progress," said Pojoaque junior Dalian Lopez. "Benji (teammate Benjamin Duran) stepped up, and we've just been progressing throughout the course of the season."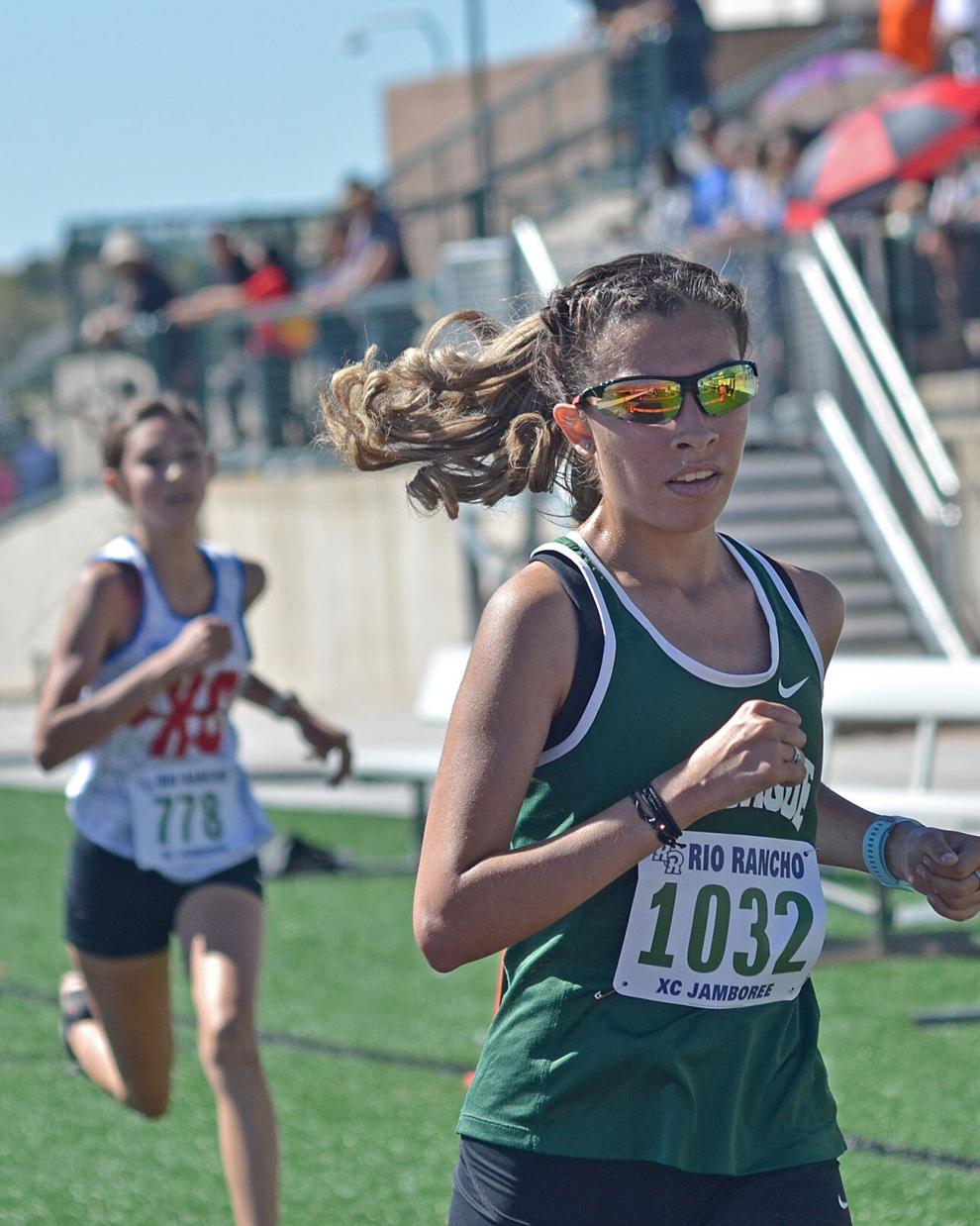 Pojoaque was led by eighth-grader Benjamin Duran, who finished fifth with a time of 18:44 at the challenging Rio Rancho course. Junior Matteo Nagle finished ninth and Lopez won a medal in 19th. Their finishes had the Elks easily in first place as a balanced strong team.
"One of the tougher races of the year," Nagle said. "We've definitely improved a lot. We've come a long way from last year. And we've really filled that role that we were missing this year."
The Pojoaque girls had their own strong performance, taking second place behind Santa Fe Indian School. Elizabeth Towles led the team with a fourth place finish at 22:24; Karen Chiquito was 11th and Marisa Martinez placed 16th. Arissa Herrod and Jasmine Valdez also contributed to the team score and just missed the medals, placing 25th and 29th.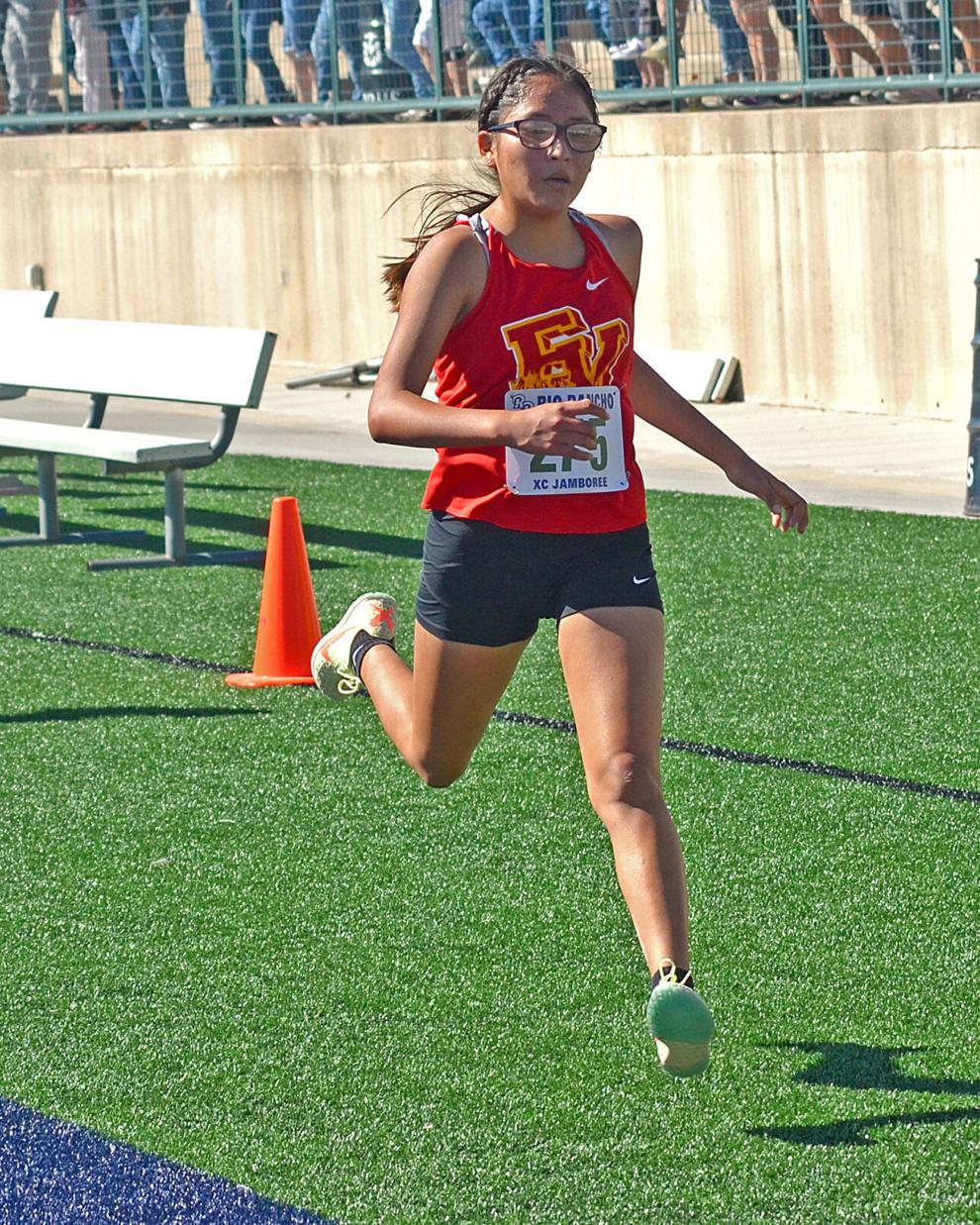 Neveah Cachora, a freshman in her first year competing, finished 15th in the girls championship race, and was second among 4A runners at 21:39.
"I felt nervous at the beginning of the race," Cachora race. "When I started the race, I felt kind of nervous still. But when I got into the race I felt more comfortable and settled myself."
Cachora said she has been running since she was young, but is in her first year at Española after being with Pojoaque for middle school.
She and Hailey Renteria run together at the start of the race, and the pair broke off about a mile and a half into the race. Renteria finished 25th at 22:04. Cachora's time would have been just a second behind the champion of the varsity girls race.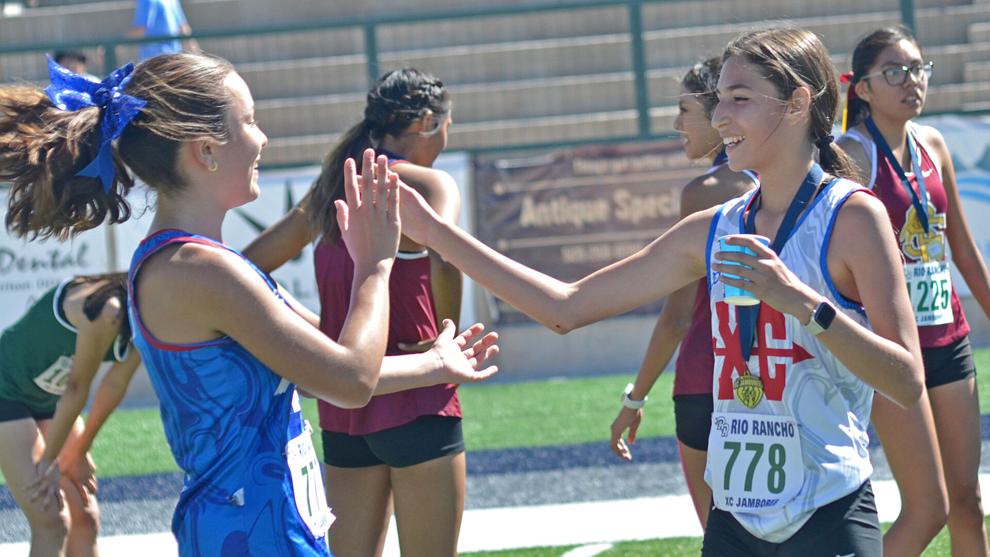 Aubrey Cordova, McCurdy sophomore, finished an impressive fifth place at 22:25 in varsity, behind only larger-division schools' runners. Her 22:25 was more than two minutes faster than her time last year, when she placed 37th.
"She ran the race today perfectly," said McCurdy coach Chris Sanchez. "That's her style. She's not up there in the lead pack for the first miles, but she just continues working."
Cordova was well outside the top 20 early in the race, but gained plenty of ground as she went on.
McCurdy eighth-grader Avery Knight improved by three minutes over last week to a 28-minute time.
"If I get my full squad to come out and they run to their full potential, I think we can be top-three in state, easily," Sanchez said.
Adrian Trujillo was the top finisher for McCurdy boys in 42nd place; the Bobcats finished 15th as a team.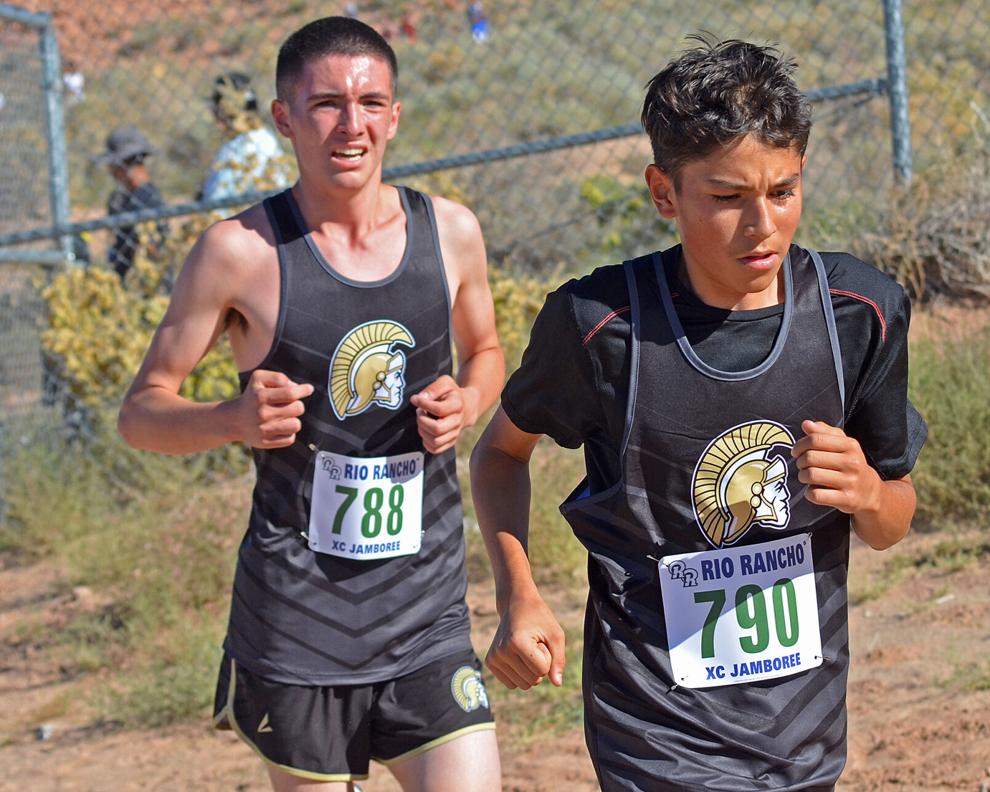 Ezequiel Nevarez, Mesa Vista eighth-grader, finished 23rd in the varsity race, the team's top finisher as they placed seventh overall.
Española Valley's Daniel Sanchez finished 60th in the boys championship race, almost 40 seconds slower than his time last year at the event, when he finished fourth in the varsity (second-tier) race. Though if Española had stayed at the varsity level, his time would still have been enough for 11th in the race.
Jude Martinez from Peñasco finished 40th in the boys championship race at 18:30. Panther freshman Rochelle Lopez finished 20th and teammate Charnelle Gonzales was right behind her at 22nd in the girls championship, where Peñasco, the reigning 2A state champions, finished 10th as a team.