Allison Cantrell's dog has three legs.
That is her favorite fun fact with which to introduce herself.
She adopted Sage as a puppy two years ago, but Sage was in a fight when she was six months old and lost a leg.
"I always tell everyone that," Cantrell said. "She's precious. She's amazing, it's like it never happened."
Cantrell officially signed to compete in track and cross country with the Division II New Mexico Highlands. Her signing was part of McCurdy's senior signing day in front of the whole school, and Cantrell was recognized for her athletic scholarship.
The McCurdy runner had an offer to join the team at Adams State, one of the country's top teams and the three-time defending national champions in cross country. But without a scholarship offer and likely not a chance to travel with the Grizzlies, she opted to stay closer to home and join the Cowgirls program.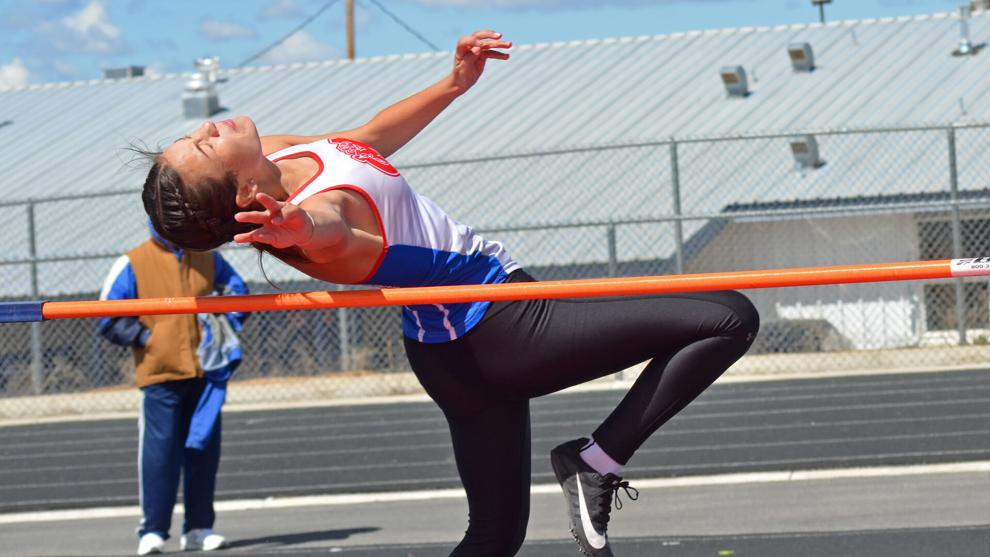 Cantrell's college offer came as a surprise even to herself. She has never won an individual medal at the state level.
"I thought my career was just over," Cantrell said. "I've done okay in high school. I never thought there'd be an opportunity to perform in college … I was really surprised, and I was so excited. I had never felt like that before. I remember coming home after meeting the coach in Las Vegas and just thinking wow, this is an insane opportunity that was given to me, how can I not take it?"
She thrives in relays, and her natural talent and team leadership shines. She has led a relay team to a medal at state in each of the last two years.
"She's been doing relays since she was in fourth grade," said Cecilia Brown, who is now the high school track coach and coached Cantrell since elementary and middle school. "She just developed a love for it, and was dedicated to it. Loves the teamwork that's involved."
Highlands coach Bob DeVries said he heard about Cantrell through Scott Valdez, a prominent figure in the Española track community, and saw her as a versatile athlete who can contribute in multiple ways to the team, and potentially compete in a heptathlon or pentathlon.
"The thing that I really like about especially New Mexico kids are people that show the potential to get better," DeVries said. "We feel like we have a good strength training program. She's got good natural speed, she works hard, and she's somebody who I think we can really develop into a competitive athletes."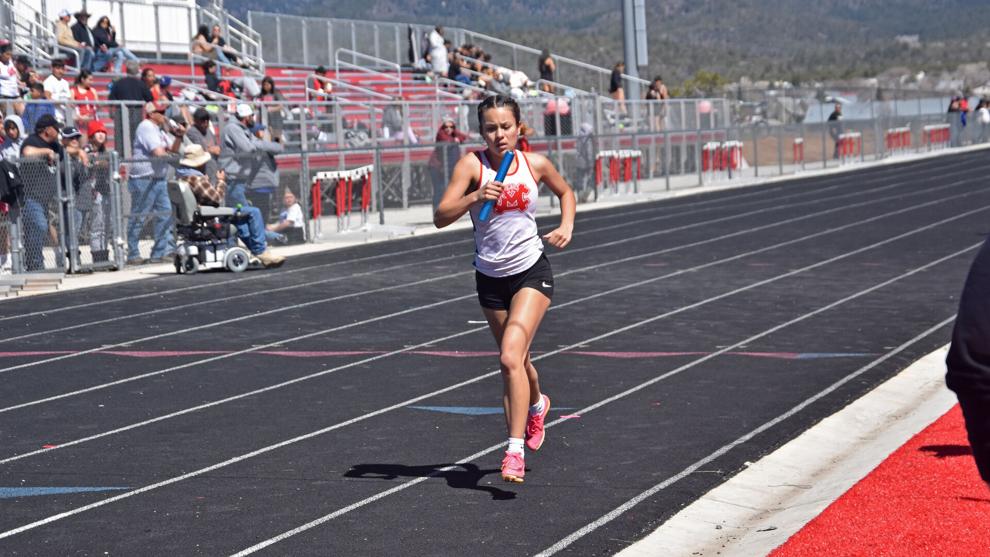 Those relay teams, which feature fellow senior Alyssia Sandoval along with sophomores, freshmen and eighth-graders, have an especially tight bond off the track. Most of them also compete together in cross country before running shorter distances in the spring.
"She has been a big backbone to our track team with her leadership and also her athletic abilities," Sandoval said. "She's really our go-to for everything."
The college track level will offer Cantrell a chance to reach her potential while facing elite competition.
"I see her being very successful in college, academically and in track and field," Brown said. "I think she will thrive with the Highlands coach and will be able to be a very successful part of that track team."
Cantrell said she is looking forward to meeting new teammates and colleges and getting to know people from foreign countries and learning about new cultures as she studies business and media design.
"I've already connected with a few (future teammates) over social media and email, and I'm really excited to meet them and train with them," Cantrell said.
"She's got an incredible sense of leadership and design," said Allison's mother, Shiela Cantrell, an elementary-school teacher at McCurdy. "And I think that that's what she's going to really excel at."