The first edition of the Space Jam Cam Battle in the Valley tournament, in memory of Cameron Martinez, was held in 2019. The second tournament was originally scheduled for April 2020. 
The tournament was held Saturday and Sunday at the Española Valley High School, where a memorial bench and jersey sits near the entrance. Other early-round games were played at Northern New Mexico College.
Cameron Martinez was shot and killed at age 18 in October 2018, shortly after graduating from Española Valley, where he played basketball.
"He was one of those that always wanted to help those that were less fortunate, or that needed help," said his mother, Valerie Martinez. "He was always helping others."
The double-elimination tournament had 14 teams from around northern New Mexico, each paying a $350 registration fee — already raising more than $5,000 before accounting for concession sales and spectator fees. Games had two 20-minute running-clock halves.
The tournament funds a memorial scholarship fund in Cameron's name. Valerie Martinez, Cameron's mother, said holding a men's basketball tournament was an obvious choice.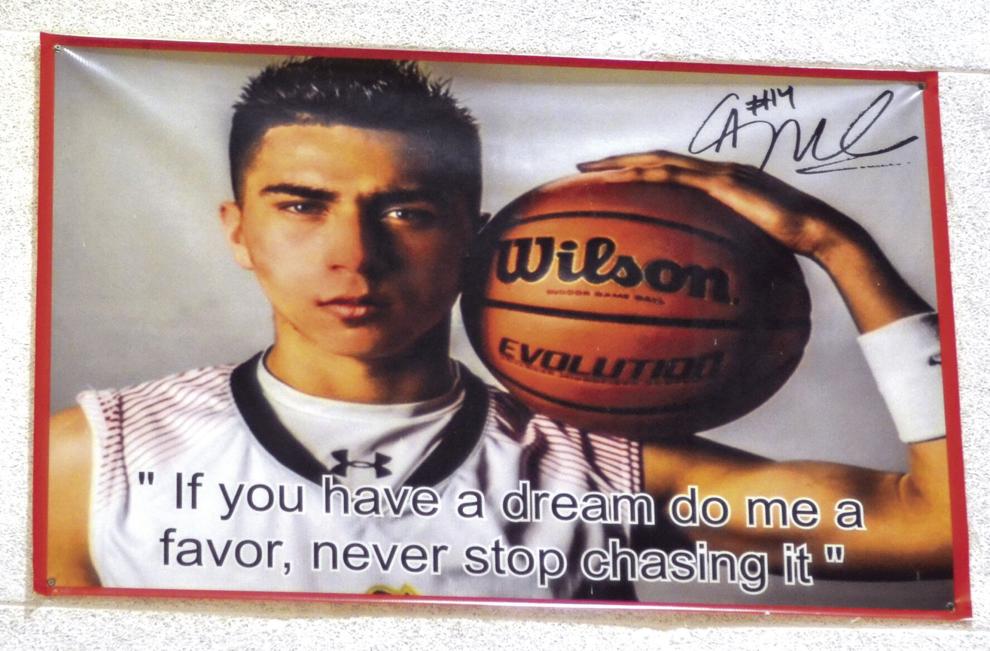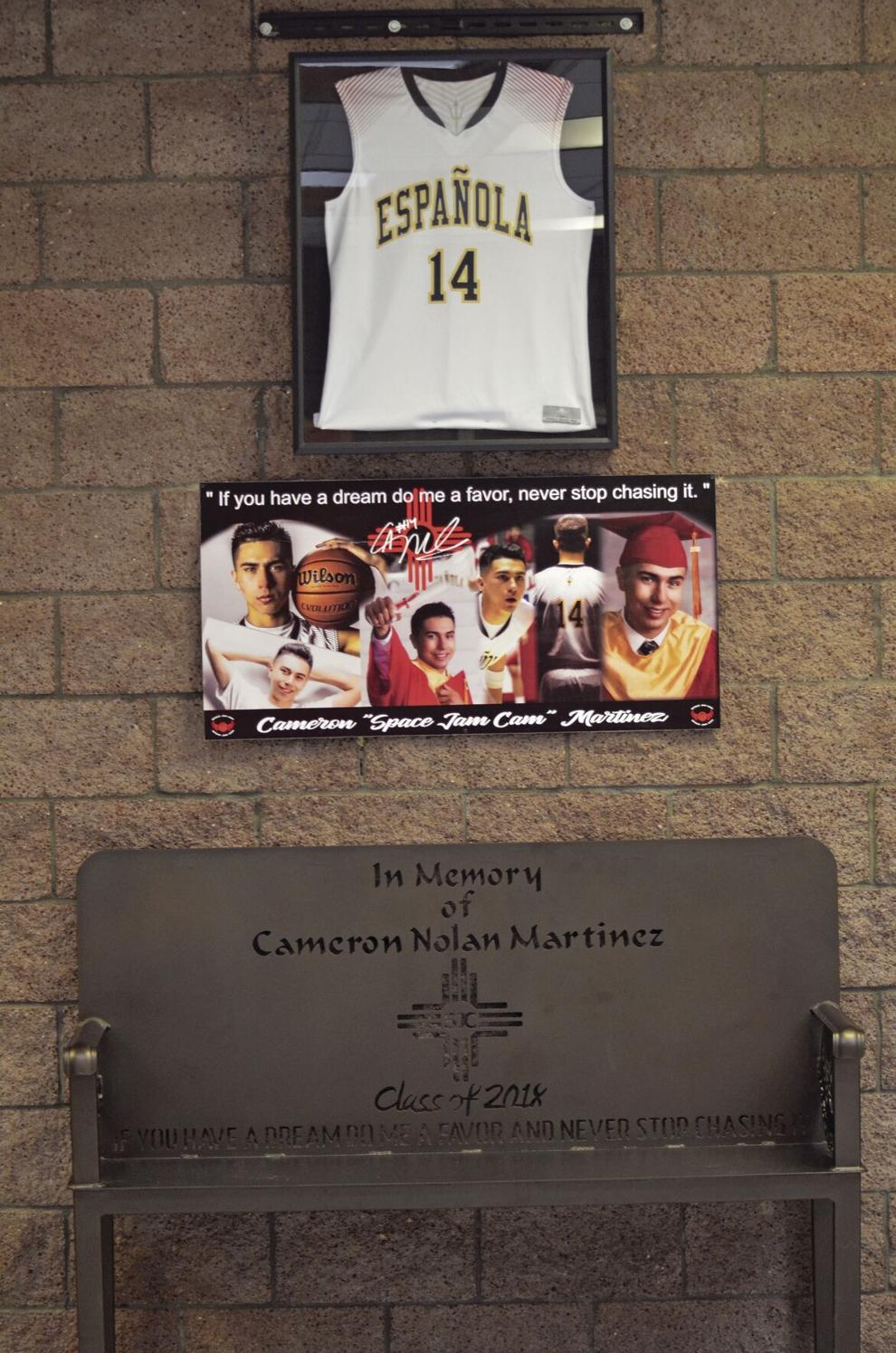 "Basketball is a huge thing in Española," said Kayla Martinez, Cameron Martinez's girlfriend of four years before his death, who organizes the memorial.
"It brings the community together in a positive way," Valerie Martinez said. "And then with the funds we can help others."
The fund awarded $1,000 scholarships to five Española Valley graduates: Sophia Maes, Marissa Abeyta, Evany Martinez, Joni Martinez, Sophia Morales. In total, they have provided scholarships to 18 students over the last four years.
One team consisting of members of the 2021-22 Española Valley basketball team played under the moniker "Comfy Comfy." After a first-round forfeit win, they lost to eventual champion Cam's Dream Team 84-42. They won two games in the loser's bracket, including a 64-54 win over one team that included multiple Northern New Mexico College players, before falling to Northern Elite — an AAU team sponsored by Northern coach Ryan Cordova.
"We wanted to have a little tournament with the homies one last time," said recent Española Valley graduate Marin Rodriguez. "It's meaningful playing under his name."
Rodriguez and his class were in eighth grade when Cameron Martinez was a senior. 
The quality of play was high throughout the weekend, with elite high schoolers and college-level players. Kayla Martinez said that there were five different teams of past Española Valley varsity teams.
Ultimately, it was the "Cam's Dream Team" that took the crown for the second straight tournament. 
They defeated Santa Fe-based Hooperz 93-70 in the final.
Cam's Dream Team plays as "Flavios" in the Albuquerque Pro-Am league, and consists of top college players including University of New Mexico's Phillip McDonald (who dominated the final with 34 points), and Northern's A.J. Peralta, as well as other players including from New Mexico Highlands.
Lando Alire, a guard on the team who played at Mesa Vista and Española Valley (and a current assistant coach for the Española Valley girls basketball team) said that the team's coach, Carlos Salazar, is friends with Cameron Martinez's family.
"It's good to bring the community together," Alire said. "It's a big basketball community, for the life of most kids around."
The memorial fund will hold an ATV ride fundraiser in October, which passes by a tree where Cameron carved his name a week before his death. Last year, the memorial fundraiser had 65 bikes, Kayla Martinez said.